Arcanum Killer
Kharlah Law
Description:
Bio: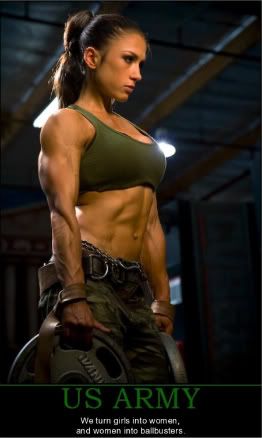 Kharlah Law
Bounty Hunter
6'+" long straight black hair, black eyes, Muscled, Long jagged scar on right cheek length ways an inch below eye, ex- military (recently came home from the field(honorable discharge)), half Cherokee, Only daughter of a single white female (Lilly Law) (father unknown except for him full Cherokee), She takes after her dad's side of the family though she's never met or heard a thing about them (mom acts like that he or they never existed), When bounties are low she'll work crappy jobs like 7-11 and what not. Her mom is a retired secretary, has a small amount of retirement money. Kharlah does live with her mom to help take care of her.
Favorite food: Sweet & Sour Chicken but loves almost any Chinese dishes
Favorite color: Red
Favorite movie: Tank Girl
Favorite clothing: Camo Fatigues with matching jacket and tank tops with black Combat boots. One day she may try civilian clothing.